Dear ASHG Members,
Thank you for being a valued ASHG member. You are the reason we do what we do, so we personally wanted to reach out to you regarding our current activities related to COVID-19. Like others, ASHG is actively monitoring the situation for its impact on larger issues of public health, as well as on the mission of the Society. Please know that the well-being of our community, staff, and the larger public is our first concern. We wanted to share a few key items:
First and foremost, thank you. As ASHG is a community of researchers and health care professionals, we know many of you are on the frontlines of global research, innovation, and medical infrastructure. Thank you for the leadership and time you are giving to help global public health strategies and services.
As a professional scientific society, we also host a vibrant Annual Meeting to provide education and networking opportunities for our dynamic community. Given that ASHG 2020 is still many months away in October, we continue our preparations to host that exciting event at the forefront of genetics and genomics research and encourage you to prepare and submit abstracts beginning April 2 – there is no fee to do so. Please be assured that we will watch the transmission arc closely with our first concern being that of public health. We are also mindful that it could be especially important to provide a broad forum and venue for sharing emerging discovery. As always, we are actively exploring how we can best serve the human genetics and genomics community through this time and will continue to communicate actively.
ASHG is also well underway on its growing Digital Programs to provide more content to members worldwide throughout the year. This includes a wide range of webinars, an upcoming ASHG Audio Stories series, and other online resources. We encourage you to look for and use these new resources now and year-round. We also remind members of the new developing country dues structure that ASHG has established that enables more of our global community to access scientific content rapidly.
Our valued volunteers and staff are embracing the call for mitigation. We have introduced more virtual governance meetings and our staff will be moving fully to a work-from-home environment effective March 16. Our systems enable us to provide support remotely and we ask for your patience as we make this transition.
Our community of ASHG members is of critical importance to us, and we are committed to serving the human genetics and genomics community as a ongoing source for learning and engagement. Recent news only highlights the essential role of science and health and the crucial needs for knowledge, innovation and application across academic, public, and private sectors. Please know that ASHG is ever more committed to being there for you and the work you do in the months and years to come.
Sincerely,
Anthony J. Wynshaw-Boris, MD, PhD, President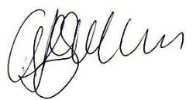 Mona V. Miller, Chief Executive Officer