Genetics Education & Engagement Fellowship
Applications for the 2022-23 fellowship will open in February 2022.
Rapid advances in genetics and genomics research and personalized medicine have been paralleled by innovations in science education and public engagement. ASHG and the National Human Genome Research Institute (NHGRI) co-sponsor the Genetics Education & Engagement Fellowship to support early-career genetics professionals wishing to transition to careers in genetics education and public engagement.
This fellowship program is designed for genetics professionals (or life scientists with substantial experience in genetics or genomics) who: have an advanced degree, are early in their careers, and are interested in developing and implementing genetic and genomic literacy, engagement, diversity, and/or professional development initiatives for K-12, undergraduate, graduate, post-graduate, and professional audiences.
This fellowship provides experiences working with:
NHGRI's Education and Community Involvement Branch
ASHG's Membership and Education department
(optional) Another organization involved in science education or public engagement
For the 2021 and 2022 fellowship application years, NHGRI and ASHG are strongly encouraging fellowship applications from individuals who seek to focus their professional careers to advance diversity, equity and inclusion in science, especially genetics and genomics research. This may include a focus on enhancing scientific workforce diversity at the undergraduate or graduate level; building bridges to engage K-12 students from underrepresented backgrounds; the inclusion of diverse populations in research cohorts; and equitable access to the benefits of science and technology.  Both NHGRI and ASHG are actively building and pursuing diversity, equity and inclusion programs that would engage the fellow during their fellowship term, and the fellowship will provide deep career experiences that will be useful for a wide range of future public, private or non-profit professional roles and career paths.
Duration of Fellowship: 16 months
Start Date: August to early September (negotiable)
Compensation Package: annual $76k stipend plus benefits
Note: This is not a clinical or research fellowship. Trainees and early-career scientists interested in tenure-track academic research careers should investigate other opportunities.
Advanced training in genetics/genomics (e.g., MA, MS, PhD);
Eligibility to work in the United States (i.e., the fellowship organizations will not sponsor visas); and
An intention to work in genetics/genomics education or engagement in the U.S. after the fellowship.
Attributes of Ideal Candidates
A passion to improve genetic and genomic literacy;
An entrepreneurial spirit;
Volunteer or paid experience in science education, public engagement, diversity, or similar;
Some understanding of science pedagogy; and
A desire to advance sponsor organizations' interests in working with diverse communities.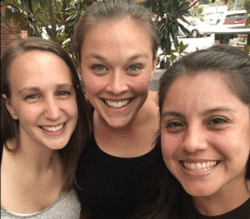 September-January
Education and Community Involvement Branch, Division of Policy, Communications, and Education at NHGRI: Participate on a variety of projects related to genomic literacy, education, and public engagement.
February-June
ASHG: Participate in educational or professional development programming involving a range of audiences, including K-12, undergraduate, graduate, post-graduate, and professional audiences.
July-December
Public or private organization involved in genomic literacy, genetics education, public engagement, science communications/outreach, e.g., educational foundations, museums and science centers, curriculum development groups, professional societies, departments of education (optional).
Candidates are asked in the application materials to explain their motivation, areas of interest, and future plans.
A committee of representatives from ASHG and NHGRI will review application materials in May and interview finalists in early June. The selected fellows will be notified in early July. One fellow will be selected per year.
Meet Current and Past Fellows
Lawrence Brody, PhD
Director, Division of Genomics and Society
National Human Genome Research Institute, NIH
Email: lbrody@mail.nih.gov
Chazeman Jackson, PhD
Senior Director, Diversity, Equity, and Inclusion
American Society of Human Genetics
Email: cjackson@ashg.org