Industry Webinar Series: Continuing the Conversation Industry Webinars from the ASHG 2021 Annual Meeting
Register Now for Deep-Dive Sessions with Industry Experts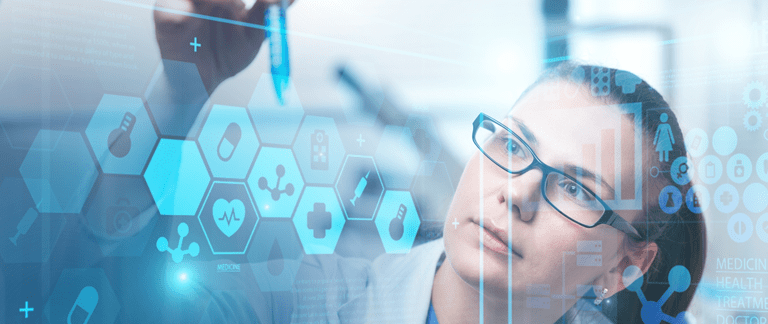 ASHG's industry partners are critical to the success of moving technologies and discoveries forward year-round, and we are excited to help share their developments and expertise to bolster the genetics and genomics community. This new industry webinar series aims to provide a closer look at the science and tools they shared with us during the ASHG 2021 Annual Meeting. These webinars are not associated with the ASHG year-round Digital Learning Programs.
This pilot industry webinar series are not eligible for continuing education credits. 
Our last session in the series will be held Thursday March 17. Register now!
Parse Biosciences: March 17, 1:00-2:00 pm EDT

Session Title: Single Cell Application Updates Enabled by Unprecedented Scale: Learn about the applications expanded through Evercode
Speaker: Charlie Roco, Ph.D., Co-Founder and CTO, Parse Biosciences
The Evercode split pool combinatorial barcoding platform has enabled researchers to perform single cell experiments with unprecedented scale and ease. The ability to scale up to 1 million cells or nuclei across up to 96 samples at a time means you no longer need to compromise on experimental design. This talk will dive into how the power of high throughput single cell profiling on Evercode can be used to accelerate your research, followed by a discussion on Parse's future product applications and extensions to the Evercode platform.
.
Disclaimer: ASHG does not support or endorse any of the products or services promoted, the companies, or the claims made. When registering for one or more of these webinars, you will be sharing your contact information directly with the company for whose webinar you are registering, and they may contact you regarding the webinar and for any related products and services for which you may indicate interest at the time of registration. You may cancel your registration and/or unsubscribe at any time. ASHG does not sell, rent, or share member lists.
Questions? Contact exhibits@ashg.org.